Make a KILLING - an Extra $500+/Week Re-selling The "How to Get 4 Million Targeted Traffic" Book at Off-line Events! Follow the 3 Steps Below!
Because This MakeMoneyww.com Book is Selling well Off-line You should buy it in bulk - about 30 Units for just $460 from Amazon and Re-Sell each Book at the Retail price of $27 Making YOU a whopping $810
Therefore If You were to purchase 15 to 30 Book all at once, You will get a good discount anywhere from $13 to $15 per book, plus The MakeMoneyww.com Franchise will allow you to Resell the book at the Retail price of $27 Off-line... So Take Advantage of this Opportunity "right now"... Don't let it pass YOU by!

Because the Wholesale price for this Book is currently $17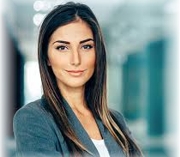 Also Keep in mind that this is even better than most online reseller programs like ClickBank or JVZoo because in those programs all you have to do is promote a link which anybody can do... But with this POWERFUL Off-line Reseller program you will be buying the books first to have real asset in your possession and then sell them to real people off-line! You can easily make an extra $400+/week doing nothing but letting people come to your book stand!

Now the reason why this book is even worth $27 or more is because, like you will read in some of the reviews, people are using it to help them make more money with their websites and other ideas... Most have used it to Make their first $200+/month consistently!

So selling it Off-line for this price of $27 is a good deal, not to mention that you can take the book everywhere with you and make it one of your Top Business Book Collections for 2018... So let your customers that you sell it to know this also!

We will even give you the words to say to people when you sell the book off-line, but before we do that, just follow these Steps to Order the books in Bulk...


Step 1
Go to the website and order about 15 to 30 of the books to get your discount at: https://www.amazon.com/dp/1521576874

This should cost anywhere from $210 to $460... But you will have an asset of $500 to $810 with these books! And let me know if you could buy these books in bulk through Amazon, if not I can order it in bulk for you, and send them to whatever address you want.


Step 2
Ship all these books to the address desired... This could be your home address, your Po Box, or if you have a retailer business address that can take in these books in mass quantities and start selling them right away for a good profits of $11 to $12 per book, then you should take advantage it! Soon, you'll be at the point where the more you buy the more money you will make! $$$ ;)


Step 3
Once you received the books... Get excited... keep one for yourself... and start thinking as to where and who you want to start selling them to... Remember try to sell them at the highest retail price of $27! The least you should try to sell it for is $24



Sounds like a good plan?

Again don't let this opportunity pass you by, because these books will sell! Especially if you explain to the customers that it's actually worth more than $27! And that many have used it to get millions of visitors to their websites and a ton of customers to their business.

Okay now, I want to share with YOU "what you can say" to potential customers whether you're walking by or through: the mall, outside of the mall, Colleges, Universities, Marketplaces, Gas stations, Parking Lots, office buildings, ect...

Hello, How are you today? We're just doing a promotion for a fast growing Internet company and I or we want to offer you this amazing book that's helping people get more visitors to their websites and making them at least an extra $200/month consistently...

The book is actually worth over $45 because even though it looks like a short read, it's actually packed with some of the best Secrets that you can use right now to get tons of targeted visitors to your website and make a ton of sales... whether you're into selling cosmetic products, or electronics, or other products and services, this book can really help you!




Now the reason why this book is doing well off-line is because you can sell it with other items that you normally sell off-line! This book is very unique and different from the rest especially off-line, so take advantage of this "right now"!

If you need some other promotional material to help you sell more, just let us know! But once people see the book it should sell well for you!

MakeMoneyWW.com Helping YOU to always think POSITIVE when it comes to Marketing and Making Money!!!


MakeMoneyWW.com
Make Money World Wide
PO Box 68036 Winnipeg Manitoba
Canada r3l 2v9

MakeMoneyWW.com © Copyright 2017