How it's Possible for a Teenager at Mc Donalds to Quit their Job!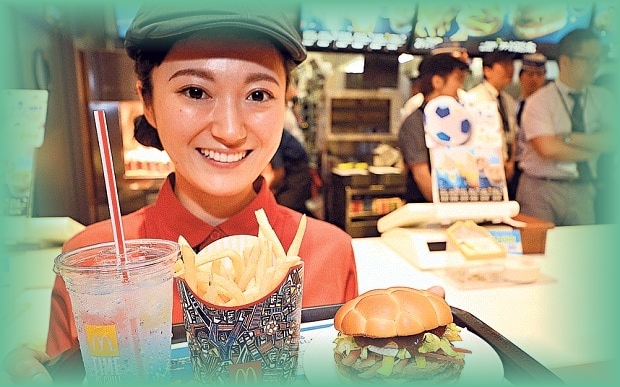 Copyright © by Koffi Amouzouvi

I don't say this often, but it's actually very possible to quit your job after 2 to 3 months! Well 3 months at the most...

Now the reason why I say this is that, if you're getting full time hours or slightly part time hours at work, in 3 months you would have already made $3,000+ from your job... now provided that you don't have other heavy expenses, let's say that decided to use most of that money to build an email list of targeted people that you can sell to "right now" online...

So, whether you're Professional: Affiliate Marketer, Clubs/Organizations, Entertainer, Franchiser, Home Based Business, Life Coach, Network Marketer, Publisher, Religious Group/Church, Restaurants, Retailer, Service Business, Software Developer, Web Designer, or just a normal person just trying to make some extra money online, you use some of that money to start building an email list...

Even if you spend half of that money; $1,500 to build a list, you could easily have a list of 2,000+ people since building a Targeted List would normally cost you $0.50 to $1.00 per person... That's actually a good deal...

The problem that most people have is that once they get their paychecks, they spend most of that money on things that won't get them a return on their investment like: eating out all the time, buying expensive clothing, and constantly partying, while spending very little of that money to build an email list that will help them make more money online.

I think personally from my own experience, I would take most of that money or at least half of that money and use it to build a targeted email list.

From my own experience when I was in college and I was just finishing and started working, I remember I've always loved to party. So, when I worked, half of my paycheck would go to partying and I talk a lot about this in my MakeMoneyww.com *Silver Package, and the other half went into my internet business at the time... Now the reason why, I eventually became successful online was that, half of my paychecks actually went into advertising online and building an email list.

I truly believe if You or anybody did this, they will eventually have success online.

So, If you're a young guy or gal working at Mc Donalds or other places that pay minimum wage, you can start "right now" building an email list and have the potential of actually quitting that job in about 3 months because, you would have already built an email list of at least 1,500 to 2,000 people. Now I'm not saying to quit your job earlier or even after 3 months, but once you have a list of 2,000 people and you have an excellent product to sell to them, you will definitely be making more money than at your job, so the choice is up to you.

If you're a bit older or retired, it's definitely not too late for you because it only takes a few hundred dollars to start building your first list of 200 to 500 people... Now imagine putting in thousands of dollars in build your list, you could easily have a list of 100,000+ people... Imagine how much money you would make online...

And if You also have a system where it only cost you $30, $214, or $418 to get started, and where others are paying you $100, $250, $500, $1000, $2500, $5000 per sale that I talk a lot about in the *Silver Package and also *Gold Package while you build your list, You will definitely Succeed!

You can even start with this "How to Get 4 Million Targeted Traffic and 250,000+ Subscribers!" eBook and Kit to Turn $100 into Thousands Visit:
http://makemoneyww.com/100-dollar-business-series.htm

And then, transition over to the *Silver Package or just get the *Silver Package which will give you most of the info from the $100 package and much, much more! Visit: http://www.makemoneyww.com/silver-package.htm

One of our Average Income Earning Members had to say this about the MakeMoneyww.com *Silver Package "How I was able to make $6,000+ in 3 months? I just bought the MakeMoneyww.com Package" --- Alex Birchwood

So it's clear that the more leads that you get through the MakeMoneyww.com Packages, And the More people that sign up under YOU through our parterns, the more money you will make!


E-Business Professionals are even saying that, MakeMoneyww.com could be the next "Big Money Making website" and the next ".COM" for Individuals, Businesses, and even Corporations to grow their, website visitors, their money online, as well as their Investments in ADVERTISING and Stock Market Value from now on... For the Next 10 Years, from 2018 to 2028... Visit the website at:

http://www.makemoneyww.com

MakeMoneyWW.com Helping YOU to grow Your Money Fast!